The ConChord Big Band was formed in 1990 and is made up of local musicians, both male and female and all big band enthusiasts.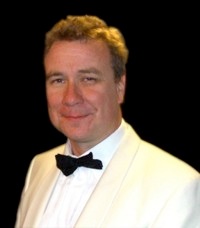 Phil Laybourn leads the band which has developed from being a typical band playing music from the 30's 40's and 50's to become a highly entertaining show band with a wide repertoire that covers swing, jazz, pops, movie and stage music. Phil is an experienced musician and ConChord is pleased to have him as their leader. (More about Phil on Our Players page). We have a permanent rehearsal room, converted from a redundant courthouse adjacent to the police station in the local park:- The Old courthouse, East Court, East Grinstead, West Sussex, England. Our town is situated midway between London and the English Channel - Brighton. (See"EGNet" on our Links page)


We play for theatre shows, dances, weddings,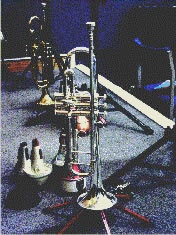 concerts, festivals, public and private functions, in fact to audiences anywhere that appreciate a good band. We are happy to travel outside our area and in fact often perform some distance from home.
Every year we run a sell-out show "Search for a Star" in collaboration with the local newspaper The East Grinstead Observer, where local singers compete for cash prizes singing with the band.
Over the years ConChord has raise many thousands of £ for local and national charities. Beneficiaries have included the Prince's Trust, the British Heart Foundation, St Catherines Hospice and numerous other worthy causes.
Check out the Diary Page for the latest Conchord Big Band News and Events!

We especially welcome contact with other Big Bands, fans and musicians.

Or write to us at

The Old Courthouse, East Court, East Grinstead, West Sussex, UK